Q10 Capital Announces Increased Loan Origination Volume for 2017
January 30, 2018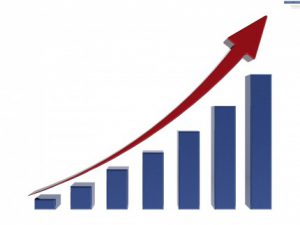 Q10 Capital, LLC reported fourth quarter loan origination of $1.3 billion and full year 2017 origination of $4.6 billion which represented an increase of nearly $300 million over 2016 full year results. "Our dedicated staff of experienced loan officers, analysts and closers, combined with ample capital sources and continued low interest rates allowed us to produce the positive results", said Q10 Capital's CEO, Bob Stout. Origination for our correspondent life companies represented just over 50% of our volume in 2017. The group also did significant business with the GSE's, banks and CMBS conduits. Deals closed in the 4th quarter ranged in size from just under $1 million to $151 million once again illustrating the group's ability to source loans for any size project.
Multifamily origination led all property types accounting for $1.6 billion of the year's production. Retail was the second most active property type with nearly $1.2 billion in loans closed in spite of the headwinds faced by the sector in 2017. Office and industrial made up approximately $1 billion of the remainder with mixed use, hotel, medical, manufactured housing parks and self-storage accounting for most of the balance.
Q10 Capital will have over 60 loan officers attending the MBA CREF Conference in San Diego in February. We expect to hear that all of our capital sources will have even more money to lend in 2018. Now is a good time to contact your loan officer to discuss any properties you expect to be seeking capital for this year. For additional information or to find a Q10 affiliate in your area go to www.q10capital.com.